Articles related to your search: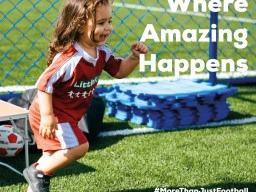 Children learn how to move with confidence
Throwing your 2 or 3 year old into a sporting activity and expecting them to participate fully and follow the rest of the group that have been doing the program for a few months .... it doesn't always work that way.
Read more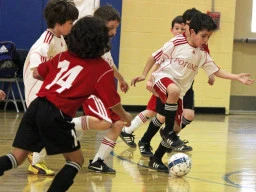 Indoor Soccer (Futsal) For Kids
The most popular sport today: soccer! Get your kids to try it indoors!<br><br>Indoor soccer, also known as futsal, is simpler version of the regular soccer. The same rules apply but it is played on a smaller indoor field, almost the size of a basketball court, and played with a smaller and heavier ball (for it to bounce less). Indoor soccer was introduced in Australia in 1971. Now there are 18,000 registered indoor soccer players and 120,000 social participants in competitions nationwide.<br><br> Outdoor soccer players also play indoor soccer during an unfavourable weather so they can still practise and refine their skills. Famous soccer players including Portuguese Cristiano Ronaldo admitted that indoor soccer helps them develop their skills and technique.
Read more