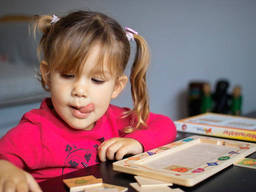 Looking for a fun and inexpensive pastime? Card games are played with a standard deck of cards which normally include 52 unique cards and sometimes a joker card.

The national card game of Australia is Five Hundred, while other games like Euchre, Crazy Eights and Oh Hell are also widely played in the region. Do you have free time coming up? Let's play!
Category: Games, play
Approximate age to start (name of activity): 3
Approximate price: FREE
Gear/equipment needed and approximate price range: Playing cards ($2-$30)
This activity comprises of: playing card games and trading cards
Best period of the year: Year-Round
School holiday programs available: NO
A video of Card games for kids
A girl teaching how to play Speed, a simple but fast-paced card game for kids.
Information on Card Games for kids
Are Card Games For Your Kid(s)?
Card games are popular all over the world. There are even professional card game players. Card games are cheap alternatives to more costly Kids activities, like playing video games.
Other benefits include:
Basic Strategy ? Kids have to learn how to use their wits when choosing which card to use in a game.
Improve Counting and Mental Math Skills - Math Games like Black Jack usually involve a lot of mental math so playing these card games for kids can help them compute faster.
Learning How To Be A Good Sport ? Winning and losing is normal in a kids games and it can teach your children to learn how to accept defeat gracefully.
Card games can make great team-building Activities for kids but they have to be old enough to know how to follow basic card game rules. Toddlers can be taught to easy card games like Donkey or Pairs, while older kids (from age 5) can start playing more complicated games like Crazy Eights.
There are also other card games for kids that make use of special kinds of decks like UNO Card games, Yu-Gi-Oh Trading Card Games and Pok?mon Trading Card Games. Some decks also come in special designs for girl games like the Disney Princess Card Game.
Card game rules are versatile, so you can even invent your own! Some people have even made board games for kids that make use of cards like Monopoly. Some dice games also make use of cards. Check the ActiveActivities Directory to see different card games for kids.
Get Your Kids to Start Playing Card Games!
A basic deck of cards can cost as low as $2. Cheaper cards can fold or tear easily, so try to go for more expensive ones that can last longer.
Children can play card games can be played almost anywhere, though some commercial establishments don't allow cards in their venue. They can also be played anytime?in parties, get-togethers, holidays, after school and weekends.
Experienced players can start entering tournaments for card games. Five Hundred is the most popular card game in Australia, so ask around for information on local tournaments. There are also Yu-Gi-Oh Championships held locally.
Bring out the deck and let the games begin!
Articles related to your search: