Educational Activities for Kids in Perth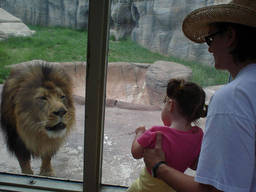 The best way to teach kids is through play. Educational games and educational activities for kids are effective learning tools, as they make learning enjoyable. When they are having fun, kids are motivated to learn and develop a positive learning attitude. Educational activities for kids are designed to develop and improve specific skills, such as reading, writing, math skills, critical thinking, self-expression, and creativity. If you are in Western Australia and are looking for fun things to do with kids, there are loads of educational activities for kids to do in Perth, WA!
A video of Educational Activities for Kids in Perth
Take your little scientists to the Scitech Discovery Centre. It has lots of amazing learning activities and exhibits. Everything about science and technology!
Information on Educational Activities for Kids in Perth
Why educational activities in Perth are great activities for your kids?
Perth is full of attractions, activities, and other fun things for children and the whole family. During school holidays in Perth, you can take your kids on an educational trip to these attractions:
Perth Zoo
The zoo is one of the most exciting places that kids love to visit, no matter how many times they've been there. The Perth Zoo is a great destination for kids to visit. There they will meet and learn about over 230 species of native and exotic animals in Australia – from Aussie marsupials to reptiles. The main attractions of Perth Zoo include a wildlife park, nocturnal house, and an African Savannah exhibit. From time to time, the Zoo holds exciting kids activities, such as concerts and educational activities for kids in Perth. It also has facilities where you and your kids can rest.


Penguin Island
Take your kids to the habitat of the cutest and smallest penguins in the world! Penguin Island includes other animals, like sea lions. Watch these animals in their most natural habitats by riding a glass bottom boat cruise or interact with the penguins during the penguin feeding show.


Rottnest Island
Another wildlife park in Perth that your kids should not miss is the Rottnest Island. It houses some of the most unique Aussie animals, including the quokka and the New Zealand fur seals. There are also loads of activities that are perfect for the whole family. Kids can either play on the playgrounds around the island or go to Brett Heady's Family Fun Park for a game of mini-golf and arcades.


Scitech Discovery Centre
With over 160 exhibits, the Scitech Discovery Centre is an interactive hands-on museum, a great place for kids to learn everything about science and technology. One of the main attractions is the Robot Zoo with giant robot animals.


Rockingham Dolphins
Spot the bottlenose dolphins of Rockingham and get a chance to swim with them! Rockingham Dolphins offers Dolphin Swim Tours and Dolphin Watch Cruises. When you and the kids join the trip, you will first cruise the waters of Rockingham to spot the dolphins. Once they are spotted, the professional staff will help you put on the proper diving gear – wet suit, snorkel, and goggles, so you can join the dolphins underwater. Rockingham Dolphins also has penguin and sea lion tours.


Museum of Childhood
This museum might be one of the most interesting activities for kids in Perth! It contains extensive collections of toys and childhood heritage. Explore the social history of Australia through the toys and other things Australian children, from different generations and backgrounds, have owned. It also has lots of interactive educational activities for kids.


Adventure World
Western Australia's major theme park, Adventure World has a wildlife park and more than 30 thrilling rides. The park also has a water playground for kids, picnic facilities, and food stations.


Landsdale Farm School
Let your kids experience farm life! Landsdale Farm School is a park complete with all the features of a farm environment, from the plants and animals to the facilities. Your kids can ride the pony, pick flowers, or lie on the haystack.
Perth also has lots of national and nature parks where you can take your kids to play learning games and educational activities, like fishing, nature walks, biking, and hiking. See our ActiveActivities Directory for more suggestions of things to do with kids in Perth.
Other places in Australia also has lots of attractions and educational activities; so you're sure that wherever you are in Australia, there are always enjoyable and educational things to do for your kids. Educational activities are the best ways for your kids to learn even during the school holidays!
Articles related to your search: