Articles related to your search: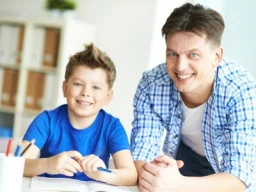 How to motivate your child to learn a second language
Learning a second language is a fun exploration of another culture. Children learning a second language gain advantages in having better problem solving skills, improved language skills including their first language, and overall higher academic performance compared to their peers who are monolinguals. They would also enjoy better university and career opportunities.
Read more
The importance of poetry in your child's life
World Poetry Day was hosted globally on Tuesday, 21 March and it's a good opportunity to talk about the important role poetry plays in child development.
Read more