Articles related to your search: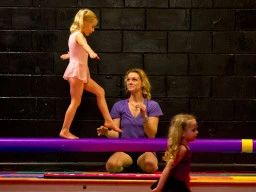 Acrobats for kids
Let your kids dance their way to the top! Do your kids enjoy seeing acrobat performers swinging and dancing in mid-air? Are they fascinated by the sight of ballet dancers that perform astonishing dance moves and routines? If your answer is YES, acrobats for kids will most likely be best for them, as an extra-curricular activity or as a talent that they can pursue professionally.
Read more
Golf classes for kids in Melbourne
Playing golf can help your kids learn self-discipline and good sportsmanship! Do you want your children to start enjoyable activities for kids? Teach them how to play golf- a fun sport that toddlers can learn and master with the help of talented instructors. Enrolling your children in golf classes in Melbourne, Australia can help them learn self-discipline and good sportsmanship!
Read more