Articles related to your search:
Joeys For Kids
A great way for adventurous kids to make new friends while learning useful life skills!<br><br>Scouts are an institution in Australia and around the world and provide a great opportunity for kids to learn a broad range of skills and have fun in a safe environment!
Read more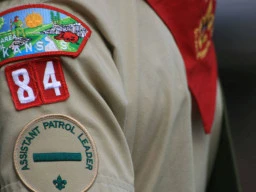 Scouts for Kids
Are you in search of kids' activities that may promote your child's mental, social and physical development? How on the Scouts? The Boy Scouts is an organization founded in England in 1907 to teach boys survival skills and values including service to others, teamwork and comradeship. The first Australian Boy Scout camp was started in 1908 and now Scouts Australia is a national movement and community institution, which provides a wide range of camps and activities for children of all ages. National 'jamborees' are help periodically and scouts from all over Australia attend.
Read more