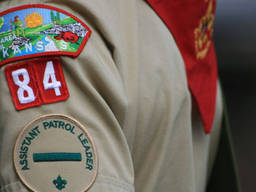 Are you in search of kids' activities that may promote your child's mental, social and physical development? How on the Scouts? The Boy Scouts is an organization founded in England in 1907 to teach boys survival skills and values including service to others, teamwork and comradeship. The first Australian Boy Scout camp was started in 1908 and now Scouts Australia is a national movement and community institution, which provides a wide range of camps and activities for children of all ages. National 'jamborees' are help periodically and scouts from all over Australia attend.
A video of Scouts for Kids
Scouts is one of the largest youth movements in Australia with membership of over 60,000. The Australian Government has declared 2008 'The Year of the Scout' and now is the time to join and be involved in unique programs incorporating adventure, fun, leadership & teamwork.
Information on Scouts for Kids in Australia
Will Your Kids Enjoy the Scouts?
It doesn't matter whether your kids are nature lovers, sports fanatics, science geeks or just like being outdoors and making new friends, Scouts could be for them! Scout Groups are available throughout the country for boys and girls aged 6 - 25 so no matter where you live there is likely to be one in your area.
Benefits might include:
Survival skills - through exciting outdoor activities and adventures
Education - especially on nature and the outdoors
Healthy - lots of exercise and fresh air
Teamwork - huge emphasis on group activities and cooperation
Values and morals - promotes the benefits of helping others
Confidence - gained through learning and achieving
Non-competitive - allows kids to develop at their own pace
Through Scouts kids work towards badges of achievement in a number of different areas at their own pace. They receive a patch or emblem which is sewn on to their uniform each time they earn a new badge. Due to the non-competitive ethos of Scouts, it can be a great activity for kids with additional needs or quieter personalities. At the same time there is plenty of opportunity for kids activities and leadership within Scouts so confident kids will excel. No matter what your kid's personality or level of development, joining the Scouts might help them find their niche and make friends.
How to Organise Scouting Activities for Your Kids
Scouts have a number of programs and activities for kids of different ages and each level has a guide, or group leader who teaches the children:
Joey Scouts - age 6-8
Cub Scouts - age 7.5 -11
Scouts - 10.5 - 15
Venturer Scouts - 14.5 - 17.5
Rovers - 17.5 - 25
You can start your child in scouts at any age from 6. Costs are usually fairly minimal and usually take the form of a yearly subscription. Uniform costs are additional and you will need to purchase a shirt, scarf and woggle for your child. To find out whether there is a scout group in your area check out our ActiveActivities directory or the Scouts Australia website.
Articles related to your search: