Articles related to your search: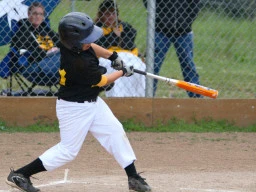 Baseball for Kids
If your kids are team sports players who are looking for something new, they might like to try baseball. Baseball can be a fabulous activity for kids with energy to burn. It's a relatively simple game, played with a bat and a ball between two opposing teams. Teams take turns to hit the ball and try to run around a diamond shaped course before the ball is caught and returned by the opposing team. The team with the most 'runs' at the end wins the game.
Read more
How to keep your kids fit during school holidays
There are many ways to keep your kids fit and healthy these school holidays, including creating a fitness plan for your kids or enrolling them in a sports camp. Read this article to access a fun fitness plan template for your kids!
Read more