Articles related to your search: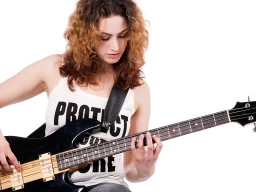 10 reasons to learn a musical instrument
1. It's enjoyable!  2. It's a great way to meet new people 3. It builds your self-confidence 4. Develops your patience 5. Enhances your creative ability 6. Teaches you self-discipline 7. Boosts your memory 8. Brings with it a sense of achievement  9. Reduces your stress levels 10. Improves cognitive skills
Read more
Music teachers for kids
Help your kids reach their full music potential! Do you want ensure your kid's progress when it comes to playing music? Enrol them under music teachers! Music teachers provide your children with the necessary instructions to help your child be the best performer he can be. Help your kids be the next guitar hero!
Read more