Choirs for kids in Brisbane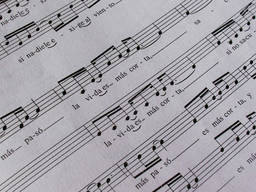 Joining and participating in a choir is a great way for your kids to make friends and engage in an active creative pastime. There are also mental and physical health benefits. So if you've got a budding rock star in the family, let them shine!
Category: Performing Arts
Approximate age to start : 5 and up
Approximate price: Community choirs free, enrolment fees vary for more formal organisations
School holiday programs available: yes
A video of Choirs for kids in Brisbane
A performance by the Australian children's choir
Information on choirs in Brisbane
Would your kids enjoy being part of a choir in Brisbane?
If you've noticed your kids are always singing in the bath or shower, and their favourite toys are the ones that play music, they might love to try one of the many kid's activities that includes singing! A choir is a great option for many reasons, and one of the best is that your children can meet others their own age and improve their social skills along with other qualities.
Also, one of the most prestigious choirs in Australia is the Brisbane Chamber Choir. If your kids dream of being singers, take them to see this exceptional group to inspire them!
Why are choirs in Brisbane great for my kids?
The best activities for kids combine fun, education, and improve their health in some way.
Singing is of course fun - toddlers right through to adults all enjoy music!
There are physical benefits to singing too - learning to breathe properly is good for the lungs, which improves circulation of oxygen around the whole body. Good physical health supports good mental health.
According to research, music uses the same part of the brain which does mathematical calculation - so not only are your youngsters learning an amazing skill, but it could even help them perform better in their studies at school! This in turn can do wonders for their self-confidence and general success in life.
There's lots to gain from singing lessons and participating in choirs for kids in the Brisbane region!
How can I get my kids into choirs in Brisbane?
The Queensland Youth Choir runs early childhood music classes for children up to the age of five. After this age kids can audition to become part of the group, which has members of all ages up to age 25.
There are also lots of other groups your youngsters can join for a sing-a-long: church choirs, school choirs, community choirs, and there are even separate boys choirs and girls choirs in some cases.
If you decide on music classes or lessons for kids, these organisations will be able to put you in contact with other youth choirs in Brisbane. Once their skills and confidence are polished, your kids may be interested in entering Brisbane singing competitions or even heats all around Australia! Competitions can be casual amateur affairs right through to the most prestigious events such as those run by the Brisbane Chamber Choir.
You should also ensure that your kids do other forms of exercise so that their bodies will support their love for singing. Healthy lungs are important and a great example of a kid's activity to improve lung fitness is swimming.
Check the ActiveActivities directory today for a full listing of places where your kids can start belting out tunes in Brisbane today!
Articles related to your search: