Articles related to your search: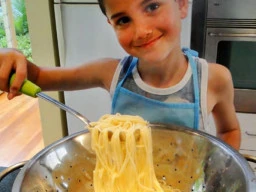 Teaching your kids about cooking liquids and baking
When it comes to cooking a lot of kids want to learn how to bake a cake. This may mean cooking with liquids and using sharp utensils and hot ovens or stoves. As a parent or carer, it's important to be present while your child is cooking for the first time and keep a close eye on everything they're doing. This article includes some tips for cooking with liquid and baking a cake.
Read more
How to teach your kids to cook
Teaching your kids to cook can be as easy as ready, set, go with these tips. Get ready by preparing your thoughts and ingredients before you get started. Get set by reading the recipe thoroughly so you know what to expect without surprises - and then you can go and get cooking! These tips will help your child be a mini chef in your kitchen in no time!
Read more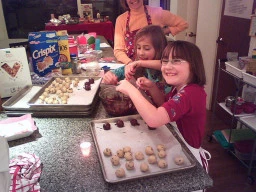 Cooking Classes For Kids
Looking for ways for your kids to have an enjoyable and productive summer? Enrol them to cooking classes!<br><br>Cooking classes will not only teach your kids cooking skills but also important facts like the benefits of good nutrition. Let them learn with other kids in a fun and friendly environment!
Read more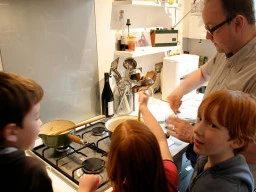 Cooking For Kids
Develop your kid?s artistic prowess through cooking!<br><br>Kids love playing pretend. They like imitating adults around them: wearing their parents? shoes and accessories, pretending to talk to someone on the phone, and playing tea party with their dolls and toy cooking utensils. How about you let them experience cooking in your real kitchen?
Read more