How to prepare for a vocal performance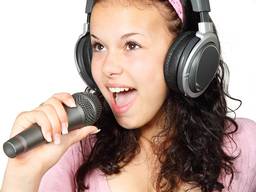 There are many things you can do to help you prepare for a vocal performance but here are my top tips:

Know your song
• Understand the rhythm.
• Learn the melody and notes on da, da, doo doo etc.
• Then add lyrics.
• Are there any notes too high or too low for you - you may need to change the key.

Understand song structure
• Break the song up into its sections intro, verses, chorus, pre-chorus and bridge and learn the sections first.
• Understand how these sections are put together.
• What's the introduction and when do you start singing?
• Don't always sing with printed lyrics - try to train your brain to remember the words without prompting.
Learn the song's dynamics
• Where does the song build - soft/loud - energetic/quiet?
• Is the song too long - do you need to cut it shorter?
• How does the song end? does it fade?
Understand the song meaning/expression
• What's the emotion involved – happy, sad, funny, thoughtful and try to sing with that emotion.
• Think about the story and become the song's character or narrator.
Connect with your audience
• Practice your performance with family and friends.
• Record your performance.
• Dress appropriately for your song
• Stay focused but relaxed.
• If you are too nervous to look at your audience, look at a line just above their heads - never at the floor - unless the lyrics require that.
• Enjoy yourself and your audience will too!
For more tips on preparing for your vocal performance - please contact the expert contributor.
Articles related to your search: