Physical Culture for Kids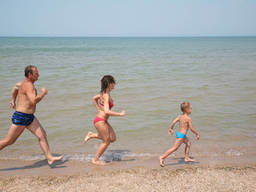 Kids can bounce, stretch and jump their way to fitness!

Physical culture is one of the most popular kids activities in Australia. Primarily an activity for girls in this country, it's a fun fitness method involving dance, stretching, posing and choreography. Your kids could even find themselves competing at a national level!
A video of Physical Culture for Kids
Watch this video about Physical culture performance from under 16 years old group of girls. A mix of modern dance, and energic moves are the base of Physie. It is a great kids activity, which is very popular in Australia.
Information on Physical Culture for Kids
Is physical culture for your kid(s)?
Do your kids love to dance? If they are always bouncing about, singing and copying their favourite video stars, they might love to join a physical culture club. Also known as "physie", this popular kids and young women's activity combines ballet, gymnastics, jazz, pilates and aerobics. It's a real melting pot of disciplines! Taking part in physical culture exercises from an early age can help develop self-confidence and will certainly support good posture and poise.
As well as enhancing motor skills, physical culture can:
Help develop good co-ordination, agility and flexibility
Help build aerobic strength and muscle tone
Teach kids tto dance in rhythm, develop spatial awareness and improve their memory through learning dance and stretch routines
Inspire the healthy habit of activity from an early age
Help improve self-esteem by encouraging competitive performance in front of an audience
And last but not least, group choreography helps them learn about team work.
Physical culture is overwhelmingly a girls' activity in Australia and most little girls love to dance! At around 3 or 4 when she can walk and hum along to a nursery rhyme she can have a wonderful time, making new friends and starting to get into the habit of healthy activity right away. If your little girl isn't too happy about being away from mum, it's always possible for you to stay and watch. Although competitions are optional, later on down the track competing can give them a great sense of achievement. Kids can compete as individuals or in teams of 8.
Get your kids to start physical culture!
Not sure where to start? Luckily there are plenty of physical culture clubs find your local physie clubs at the ActiveActivities Directory Physical culture is generally a very affordable activity, with club membership costing around $40 a year and physie lessons from around $4 upwards. Kids can take classes once or twice a week and only need a leotard or dance pants and top.. Start early and you could see your child with a national trophy!