School Holiday Activities for Kids in Melbourne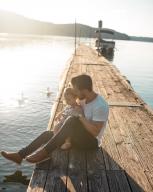 School holidays might be the only time parents and kids get to spend quality time together. Make the most out of it by coming up with awesome school holiday activities that your kids and the whole family can enjoy. Do you already have school holiday activities in mind for your kids?
Information on School Holiday Activities for Kids in Melbourne
Why school holiday activities in Melbourne are great activities for your kids?
If you decide to spend your family holidays in Victoria and are looking for fun school holiday activities for kids, then visit Melbourne. School holiday activities in Melbourne come in different kinds. There will definitely be a perfect activity depending on your kids' interests. Here are some affordable kids activities and school holiday ideas in Melbourne that we know your kids will enjoy. Some are even free activities!
School Holiday Camps
Melbourne School holiday camps are great ways for your kids to learn, even when not in school. Most school holiday camps in Melbourne involve outdoor holiday activities. Outdoor camps may include soccer camps and adventure camps. There are also camps that involve indoor kids activities, such as holiday workshops. Kiddie workshops sometimes have kids crafts activities, music activities, and fun games.
Kids Events
Melbourne, being the cultural capital of Australia, is filled with exhibits, festivals, and shows that provide holiday entertainment and serve as learning tools for kids.

ACMI Free Kids Flicks
During school holidays, the Australia Centre for Moving Image plays kids movies for free. The ACMI is also where Melbourne's best and most popular movie festivals take place.
The Melbourne Magic Festival
The Melbourne Magic Festival, held at Northcote Town Hall, offers a variety of magic acts for every age group. There are comedy acts, clown shows, and illusions.

Melbourne Fringe Festival
Melbourne hosts lots of arts festival. A particular arts festival aimed at families is the Melbourne Fringe Festival. It produces performances across all art forms, including dance, theatre, and visual arts.
Holiday Attractions in Melbourne
Melbourne is filled with destinations that are perfect to visit during school holidays. Key attractions in Melbourne include national parks, zoos, galleries, museums, and activities and programs for the whole family. Listen to storytelling activities at Kids Corner in the National Gallery of Victoria, Australia's largest art gallery; go overnight camping at the Melbourne Zoo; or play beach volleyball and go surfing at Melbourne beaches.
Spend your kids' next school holiday in Melbourne. You can book school holiday programs and guided tours for a stress-free planning – our ActiveActivities Directory has a list of available school holiday programs and tours; or you can just be spontaneous and try everything we suggested!
When in Melbourne, your kids will have so many options to spend their school holidays – the holidays might not be enough to try them all!
Articles related to your search: