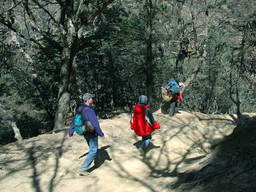 Give your kids something fun to do in the holidays by sending them to sports camp!

Sports camps are summer holiday programmes for kids, designed to help them improve their fitness and increase skills in a variety of different sports. A great way to keep kids entertained during the school holidays!
A video of Sports Camps For Kids
Get your kids to sports camps during summer holidays! A great way to make new friends, learn to live in a community environment and to live away from the family for a while! They'll get their independence.
information about Sports Camps For Kids
Are sports camps for your kid(s)?
Do your kids love playing sports? Do they have a particular sporting passion they would like to develop further or are they in need of a bit more exercise? They might love going to a sports camp. With so many options available, whatever your kid's interest, there is bound to be a sports camp for them!
They can choose from:
Water sports camps (rowing, swimming, surfing etc)
Football camp
Tennis camp
Soccer camp
Cricket camp
Athletics camps and many more!
Whether your child loves team sports or more solitary sporting pursuits, they can get a lot out of a sports camp. They are equally suited to boys and girls and usually cater to kids who are primary school age and above. If your child doesn't play a particular sport, more general sports camps and youth centres can be a good opportunity for them to learn and play a number of different sports and other kids activities to see what they enjoy most.
Get your kids to a sports camp at the next holidays!
Is your child keen to get involved? Check out our ActiveActivities Directory for a local sports camp for them. Costs vary depending on hours and the type of sport, but generally, you can expect to pay around $60 - $100 per day for a non-residential youth sports camp. They run during the school holidays and some may be seasonal depending on the sport (particularly water sports that may not run during the winter). Make sure clothing is appropriate for the weather and sport and it is always a good idea to check if equipment is included or if you have to supply anything special for your child.
If sports camps aren't quite right for your child, why not try something else? More general holiday camps often include some sports amidst a broader, more varied curriculum. Your child might enjoy a recreation camp or one with a more educational emphasis. Whatever camp your child decides on, hopefully they can enjoy fun, friends and a chance to learn new skills!
Articles related to your search: