Planning the perfect Children's birthday party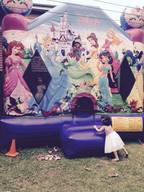 It's that time of the year again .. yes, your child's birthday is around the corner and you haven't planned anything yet. Every year your child's birthday party seem to become an event that has bigger and better expectations every year. The same predicament flies through your head "should I have it at home and risk children flying everywhere and making a huge mess or should I host it out of the house that may cost more?".
1) Remember your budget, and stick to it
It's important not to lose sight of your budget. Don't let the party get bigger than your wallet. Usually you think that by having the party at home you are saving costs, but by the end of the day, you realise you have overspent, exhausted, and have a huge mess to contend with. You'll be surprised at how cost effective and easy throwing a party off-site can be. Start off by working out how much you actually want to spend on the party before you do anything else. Keep those expectations close to you from start to finish and if you feel you are going over in one area, reign in financially on another.
2) Organise the party outside
Every child and parent loves being outside in fresh air. Firstly, it's healthy and usually includes some form of exercise for the kids. It's also a hassle-free alternative to hosting it inside your home, when more often time than not, the clean-up process could be a lot longer than the party itself! 15 kids under 5 running through your home could get messy so wear the kids out by playing games outside.
A couple of ideas could be a round of Mini Golf or how about hiring a jumping castle? These are both outside and stress free activities… whilst you and the parents sit back and enjoy that second (or third!) piece of cake.
3) What does your child want?
Kids have big imaginations, so be specific when asking your child what they want out of their party. Ask them what theme they'd like everything to be or what they'd like to do with their friends. Answering questions like these will give you an idea of what's really important and stimulate ideas for venue, invitation and food options. Jumping castle's, dodgem cars, or a trampoline centre could be ideas to put forth.
4) Make a bullet point list!!
Writing a list will help you sort out logistics, what you need, how many etc. Party favours,
decorations, guest list, invitations and presents – all these things that make your party come to life are important, but easily forgotten.
5) Have fun
Probably the most important point! The party isn't a day for you to be pulling your hair out. Now that all the nitty-gritty of the planning process is complete, sit back and watch your party masterpiece play out, with cake in hand, and enjoy your child growing that year older.
For more information, please contact the expert contributor for this article.
Articles related to your search: