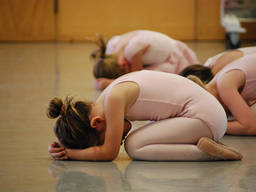 Classical dance is a form of choreographed movement that tells a story. The most common classical dance form in the Western world is ballet, but other countries, such as India and Thailand have their own traditional classical dance history.
Classical dance has been brought to Australia since the early 1900s (we even have a dessert ? The Pavlova ? named for Anna Pavlov, the Russian dancer who toured the country in the 1920s) but only really kicked off professionally with the launch of the Australian Ballet in 1962 and the Australian Dance Theatre in 1965. Unlike ballroom dance, which involves set dance movement, each classical dance performance is uniquely choreographed.
A video of Classical Dance for Kids
Musical theater dance steps for kids How to break these steps down
Information on Classical Dance for Kids in Australia
Is classical dance for your kids?
Any kid can dance, and the sooner you get him to learn classical dance, the better, as kids have an amazing capacity to learn quickly. Of course, some children with an affinity to music , sports or even creativity will learn faster, but any kid who deeply gets to learn it will perform amazingly and develop all the aspects previously listed.
Classical dance develops many personal and physical characteristics, of which:
commitment
patience,
concentration
memory
agility,
discipline.
And learning traditional classical dance from another country is a great way to enjoy the multiculturalism Australia has to offer.
Get your kids started!
As said above, to excel at classical dance, it's best to start young. Many dance schools accept children from preschool aged and up. Some even require auditions.
That said, there is no age limit to when you can begin to take lessons or enjoy the competition of classical dance.
Classical dance is taught in a studio environment at one of the many dance academies throughout the country - it pays to do your research and to ensure your academy and classical dance teacher is properly qualified with a certificate IV in Dance - Teaching and Management, or similar.
If you're interested in traditional classical dance from India, Thailand or elsewhere, try Googling classes in your area or browse through the ActiveActivities directory.
Classical dance lessons start from around $10 a class, often with discounts for signing up in advance to a number of classes. On top of this expense, your child will need special dancewear clothing and shoes like:
tights,
tutus,
ballet slippers or pointe shoes for Western classical dance
special traditional outfits for traditional classical dance.
Dance classes for younger children usually run during school terms, with the classes for older kids going throughout the year.
Stars and events not to be missed.
If you get the opportunity to get your kids to see professionals in action ? either the Australian Ballet or the Australian Dance Theatre ? then grab it. They are both recognised as world-leading classical dance troupes.
Australia has produced some internationally famous classical dancers, including Sir Robert Helpmann, Meryl Tankard, Graham Murphy, and current soloist with the Australian Ballet, Amy Harris.
That's why classical dance is one of the most amazing kids activities!