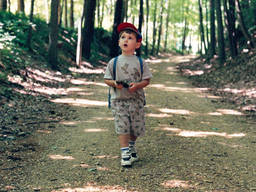 Explore the wilderness in NSW.
Hit the trails and explore the bush by going hiking in NSW!
Hiking is a popular family activity for kids of all ages. With its abundance of walking tracks and stunning scenery, NSW is a great spot for hiking. Put on your sunscreen, pack a lunch and get the kids out into the Australian bush!
A video of Hiking For Kids In NSW
NSW has lots of stunning scenery. Go hiking in Mount Warning to see different species of birds and the amazing view at the top. Other options aside from hiking are swimming, surfing, cruising, sailing, and visiting the wineries.
Information On Hiking For Kids In NSW
Is hiking in NSW for your kid(s)?
Do your kids enjoy exploring new places and being outdoors? They might enjoy hiking in NSW. Hiking, also known as bush walking is a great way to see the national parks in NSW and spend quality time together as a family. Other benefits of hiking in NSW include:
Very affordable activity ? many national parks in NSW have free entry although you may need to pay for parking
Educational ? teaches kids about local nature and wildlife including native plants specific to the region.
Teach your children how to look after themselves in the bush
Gives kids an appreciation of conservation issues and the importance of the environment
NSW has a fairly moderate climate making hiking a great year round activity
Good variation of scenery, from mountains to coast there is plenty to explore. There is even subtropical rainforest at the Barrington Tops.
Hiking is great for kids of any age although young children may not be able to manage very long distances. Many destinations for hiking in NSW have pram friendly walks, particularly in popular areas such as the Blue Mountains or Snowy Mountains.
Never been hiking in NSW? Hiking in NSW is generally safe but it can be dangerous, particularly if you are inexperienced or in an area that is prone to unpredictable weather conditions. NSW is great for hiking as it is fairly temperate compared to other parts of the country, although some places such as the Blue Mountains do get a bit cold and treacherous in winter. Make sure you pack plenty of water and sunscreen and always tell someone where you are going and when you plan to be back.
Are your kids not fantastic walkers? They might prefer a faster paced outdoor activity such as horse riding or mountain biking. Other great kids activities that combine well with hiking in NSW include camping and fishing and there are plenty of spots to do this including the Myall Lakes and the Blue Mountains.
Get your kids to start hiking in NSW!
Want to take your kids hiking in NSW but not sure where to start? There are a number of hiking clubs through Australia and NSW and you can take a look at our ActiveActivities Directory for suggestions. Good locations for hiking include the Blue Mountains, the Barrington Tops and the Myall Lakes.
Some community organisations such as the YMCA and Scouts organise outdoor based activities for kids such as hiking in NSW. These organisations are great for introducing your kids to a variety of outdoor and hiking activities. You don't have to start with a lengthy hike ? incorporate a short hike into a family day out and top it off with a picnic in a scenic location. Hiking in NSW can be fun, healthy and confidence building for kids. Take a family hiking trip and see for yourself!
Articles related to your search: