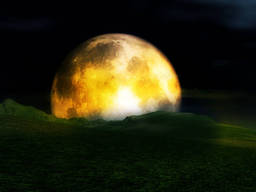 Take your kids on a journey to the stars!
Astronomy is the study of objects in space. Stimulate your child's mind and broaden their knowledge of stars, planets, galaxies and the sun with astronomy based kids' activities!
A video of Astronomy for Kids
There are several levels of astronomy lessons, depending on your kids age, but they are all fascinating. In this video Dr Simon Foster presents an introduction to the solar system, specifically the Earth, Sun and Moon. Filmed on location in La Palma, the programme describes how mankinds understanding of the universe changed over time.
Information on Astronomy for Kids in Australia
Will Your Kids Enjoy Astronomy Activities?
Are your kids interested in space? Does your son or daughter want to be an astronaut when they grow up? They might like to learn more on the solar system and night constellations. Astronomy and cosmology are forms of science which look at space and the different things that can be found there.
Opening up the world of astronomy for your kids may have many benefits for them including:
Education – teaching kids on space can stimulate an interest in science and learning on the world around them
Fun – many kids are fascinated with comets, meteorite and asteroids and enjoy discovering more on them
Spiritual – learning on the universe can introduce children to interesting ideas on creation and spark stimulating dinner table conversations
Not sure what would be age appropriate for your child? Very young children can start learning on astronomy and space through looking at the pictures in space books designed for kids and being shown the stars at night. Older kids might be ready to start taking more of a scientific approach. Astronomy is a kids' activity that can be tailored to any age - even adults might find they learn something!
How Do You Organise Astronomy Activities for Your Kids?
If you are looking for astronomy based activities for kids, find details in our ActiveActivities Directory a great place to find your local planetarium or observatory. These are located around Australia and generally offer tours, virtual demonstrations of the night sky and even games for kids to start teaching them on astronomy. Costs are generally low for admission, around $10-$20 and they can be a great family day or night out.
No planetarium near you?
You could consider buying your own telescope and letting your kids undertake their own observation of the night sky. Even very young kids will probably enjoy looking at the moon and older children can start to identify stars and planets. Telescopes range in price from $30 for a kids' toy telescope to thousands for a top of the line model.
If your kids love astronomy, they might enjoy other science based kids activities. Who knows, you could have a budding Albert Einstein in your family!
Articles related to your search: