Articles related to your search: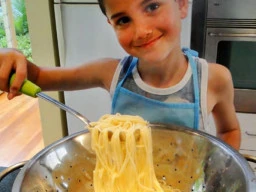 Teaching your kids about cooking liquids and baking
When it comes to cooking a lot of kids want to learn how to bake a cake. This may mean cooking with liquids and using sharp utensils and hot ovens or stoves. As a parent or carer, it's important to be present while your child is cooking for the first time and keep a close eye on everything they're doing. This article includes some tips for cooking with liquid and baking a cake.
Read more
3 reasons children and art mix well together
If you're looking to encourage your child's creative flair, this article will tell you why it's important and give you some great ideas on how you can go about it! Here are three reasons why children and art mix well together.
Read more