Articles related to your search: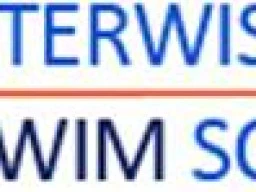 The Danger of Flotation Aids
The Danger of Flotation Aids If you have a pool at home, or spend a lot of time around water, please do not rely on arm bands, vests or other flotation aids to keep your child safe! The only way a child is safe in water, is if they have the skills to save themselves. Jackson was a little boy who loved to swim in his puddle jumper but drowned when he wasn't supposed to be swimming. His mom now advocates for survival swim lessons and warns parents not to use aids that promote false security.
Read more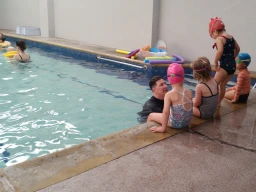 How to make the first day of swimming lessons more enjoyable
Whether your child has participated in infant and toddler swimming classes or family fun swims at the local pool, the first day of swimming lessons can often prove to be a little intimidating. This article details how parents and carers can help.
Read more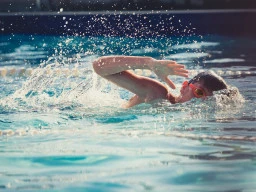 How swimming helps build confidence in children
Sports and physical activity, like swimming, are an excellent way to build confidence in kids; it gives them independence, teaches them about success and failure, and moulds them into confident little swimmers. These seven steps will help your kids build confidence while they learn to swim.
Read more