Articles related to your search: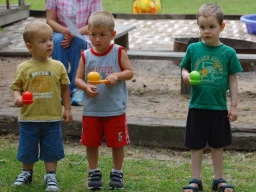 Preschool Sports For Kids
Encourage your kids to participate in physical activities like preschool sports!<br><br>Kids are naturally active and energetic especially during their preschool years (2-6 years old). As a parent, you may want to make sure that your kid?s energy is dedicated to activities that will benefit them. According to National Association for Sport and Physical Education, preschoolers should have at least an hour each dedicated to structured and unstructured physical activities for kids and no more than an hour dedicated to sedentary activities, sleeping not included. . Enrol them to preschool classes that include preschool sports and preschool games in their lesson plans so that they would have a fun learning environment.
Read more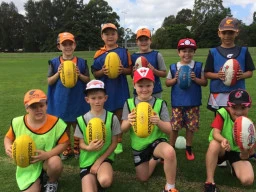 AFL Skills and Coaching Tips
We thought it would be super helpful to parents of kids (aged 6-13 years) if we provided you will access to four different AFL games and activities that you can use with your kids any time of the AFL season. This will help you to support their desire to continually develop their AFL skills and AFL game sense. This article teaches awkward marking, contest marking, accuracy competition and triangle kicking.
Read more