Indoor Sports Centres for kids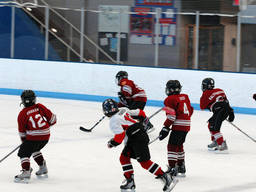 Sports and other activities tend to get deterred by outdoor threats such as unpredictable weather. Indoor facilities serve as good venues for people to get on with planned activities without any hindrance. Indoor sports are great alternatives for children to continue training and be physically fit and active even during the storm or during winter. Indoor facilities such as indoor sports centres are safer, too ? especially for babies and toddlers!
A video of Indoor Sports Centres for kids
An U10 Sports Team playing Indoor Football in a local sports centre in the city
Information on Indoor sports centres for kids
Are indoor sports centres for your kids?
Indoor sports centres for kids in Australia come in many kinds, catering to different purposes. Not only team sports, but also other kids activities like kids parties, family day activities, community activities, and youth group meetings.
Gym
Gyms are the most common type of indoor sports centres. They provide wide spaces where many indoor sports can take place, such as ball sports for kids like basketball, volleyball, futsal (indoor soccer), and indoor netball. Most schools have gyms as venues for their physical education activities, intramural sports, and social gatherings.
Stadium/Arena
Stadiums are where most major events happen, from sports to concerts, as well as other events involving a field or a stage. Most covered stadiums are domed and they are large enough to also hold what are generally considered as outdoor sporting events such as football, soccer, rugby, and baseball. Arenas, on the other hand, are also like stadiums, but they hold major indoor sporting events like indoor cricket and indoor tennis.
Ice skating rinks
Indoor ice skating rinks makes it possible for kids to enjoy ice skating even when it?s not the winter season yet, or even in places where it doesn?t snow. Aside from recreational ice skating, kids can also play ice hockey or learn figure skating. Some indoor rinks offer ice skating lessons for the little ones, as well as ice skates for rent.
Indoor water parks
Many parents prefer to bring their kids to indoor water parks or indoor aquatic centres instead of resorts and beaches. Indoor water parks can stay open all throughout the year and are not affected by weather conditions. These water parks also have different kinds of pools for different abilities. There are kiddie pools, Olympic sized pools, and wave pools. There are also fun water slides and water rides.
Indoor sports centres for kids also host fun school holiday activities for kids such as multisports camps and other functions. Visit our ActiveActivities Directory for a complete list of the indoor sports centres in Australia as well as the services they offer.
Articles related to your search: