Articles related to your search:
Aikido classes and lessons
Fighting isnt always bad, let your kids defend themselves through Aikido classes and lessons! Aikido is a martial arts that is easier to grasp than most martial arts. It is a non-violent martial arts brought to Australia in 1965. Aikido is the martial arts for your kids!
Read more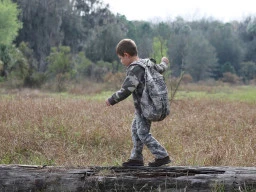 How to help your kid find their balance in life
There are many ways in which we try to balance our busy lives, and keeping a balance between our physical, mental and spiritual selves is an important start to maintaining overall balance in life. This quick tip will help your kid to find more balance in their life.
Read more