Articles related to your search:
How to help your child overcome stage fright
How are you meant to make your child feel comfortable on stage? They love performing but the fear can be overwhelming. It can be really scary being so small and in front of a big audience! These simple strategies include assisting with preparation, affirmations and dealing with those dreaded butterflies in the belly - find out how you can work with your child (or students) to move them beyond the fear.
Read more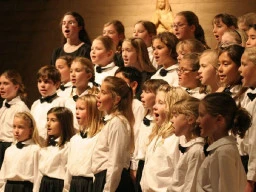 Choirs for kids
Let the world hear your kid's voice! Reignite your kids' passion for singing by enrolling them in various choirs for kids.
Read more