Articles related to your search:
Hip Hop Dance for Kids
Are your kids born performers? If they love to dance and perform death defying stunts they might like to channel their energy into hip hop dance routines. Hip hop is a modern style of dance involving a series of moves set to hip hop songs. It's often called urban or street dance and originated on the streets of America in the 1970s. Australian kids quickly took a like to the style!
Read more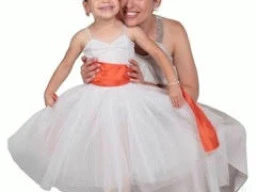 How to choose the right dance school for your child
According to the Australia Bureau of Statistic dance is the largest growing activity for girls in Australia since 2006. So if you happen to have a budding dancer in your house then you are certainly not alone and these tips can help you choose a great school for them.
Read more