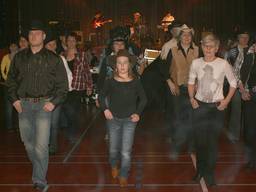 Children and adults learning country dancing together
Australian dances were greatly influenced by folk dances from Great Britain and Europe. And through folk dancing, country dancing was born. Country dancing originated from the western European tradition and came from pre-16th century folk dances. Australia is known for having a lively dance scene that has evolved rapidly since the colonial times and country dancing has become one of the established dance fashions that is still enjoyed by many today. Let your kids join and add to the liveliness of the dance floor with country dancing!
Category: Performing Arts
Approximate age to start Country dancing: Five years old
Approximate price: $50 for children under 15
Gear/equipment needed and approximate price range: Cowboy boots ($50-$100), Plaid shirts ($14-$80), Jeans ($20-$100)
This activity comprises of : Basic country dancing lessons, basic country steps, country dancing performances, line dancing, country swing dancing
Best period of the year: Year-round
School holiday programs available: YES
A video of Country dancing for kids
Kids grooving to a country song with their line dancing
Information on Country dancing for kids
Is country dancing for your kids?
Country dancing is a form of social dance in which two or more dance partners dance together in a set. Country dancing comes in different types or forms. The most well-known formation is popularly distinguished as the longways set in which men form a line facing the women, often varying in line formation. Country dancing is not limited, though to the long-ways set-up. Country dancing also varies in its form. It can be danced as:
square dances or square sets
triangular sets
circle dances
Country dancing's most popular type is called line dancing. It is where a group of people dances in one or more line or rows. Line dancing almost always uses country music as its accompaniment and its most prevailing characteristic is the absence of any physical connection between the dancers.
The main great thing about learning and performing and considering country dancing as one of your kids activities is that it promotes independent self-expression in a communal platform. Kids will have a great time performing country dancing because it will help them learn how to communicate with each other, to communicate in a large dance group without necessarily having an exclusive dance partner. It is an enjoyable concourse that will surely pick up the feet of an audience.
Country dancing is also a great kind of dance your kids can learn because it also the type of dance that has the versatility to overlap with other types of dances and it gives your kids the opportunity to encounter a variety of other dances such as country swing dancing, Cha-Cha, Waltz, and Polka!
Children and even toddlers will also be able to bring out their creativity through country dancing. Just because it follows a choreographed dance with repeated sequence of steps, it doesn't mean your children can't incorporate their own twists and turns to the dance. What is very interesting about country dancing is that kids can still make country dance their "own" through fastidiously learning the dance steps and once they get more comfortable in the dance floor, they will be able to merge their own little dance moves to make it more of a contemporary dance!
Get your kids to start country dancing!
Do you want to know why country dancing is good for your kids? Country dancing offers a promising area in your kids' lives. It is both advantageous for the mind and the body. Dancing itself will be an added benefit to you kids' physical activity and what's great is that country dancing can help unleash your kids' hidden talents, creativity, rhythmic skills, and imagination!
Will your kids enjoy country dancing? Of course, they will! Country dancing for kids not only fulfills the physical workout your children need. It also fulfills your kids' motivational needs and it lets them gain a sense of accomplishment when they are able to learn the country dance steps by heart. It also promotes sense of camaraderie, or comradeship when they are able to simultaneously dance with a group, having to successfully achieve a synchronized choreography.
If you're not sure how to get on starting your kids on country dancing, you might want to seek a more professional help by enrolling them to dance classes. Try and explore different performing arts schools or dance schools in your area that offer country dancing lessons. Once you've had the chance to do that, you might want to inquire what the dance studios will require for your kids to wear.
Typically, in learning country dancing, it is most favorable to get your kids into a more comfortable attire such as a casual shirt and a pair of jeans. But if your kids want to feel more creative and really look the part to boost their esteem in country dancing, you can opt to wear the traditional attire which includes:
Cowboy hats
Cowboy boots or
Close heeled shoes for ladies
Plaid t-shirts
Country dancing is one of the most fun, and creative activities for kids because your kids will be challenged to learn a wide array of country dance steps and master each enjoyable type of country dancing. Your kids will surely have fun because it is a loose and casual dance that will help them be more comfortable with themselves starting from the dance floor!
Give your kids a chance to try country dancing now! Make it even more fun by letting them experience full-on country dancing with their cowboy hats and cowboy shoes, country-style ensemble! And let them rule the dancefloor!
Visit our ActiveActivities Directory for more information on Country dancing in Australia. You can also check out our other fun kids activities your kids might be interested in joining!