Contemporary Dance for Kids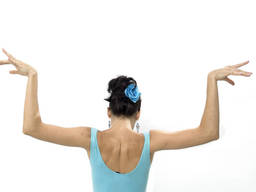 Kid performing contemporary dance
In 1965, Elizabeth Cameron Dalman decided she wanted to dance something less rigid than classical ballet. Inspired by her New York experiences she set up the Australian Dance Theatre which taught modern contemporary dance for the first time in Australia. Contemporary dance is anything but rigid. Any style of music can be used in contemporary dance, and contemporary dance can incorporate other forms of dance and be combined with visual effects. By the mid-1970s, the contemporary dance movement was in full swing in Australia, with Carole Jackson and others teaching regular contemporary dance classes in Sydney. At present there are at least 15 contemporary dance groups in Australia.
A video of Contemporary Dance for Kids
Watch this contemporary dance easy moves! Your kids will love dancing on his favourite music.
Information on Contemporary Dance for Kids in Australia
Is This Activity for Your Kids?
Because contemporary dance uses the body's natural lines and energy, it is easy for beginners to learn and makes it one of the most amazing kids' activities. A keen interest in music and dance helps, but even without this, children can benefit from contemporary dance lessons.
Contemporary dance lessons can give kids:
An interest in movement and exercise
Physical flexibility, coordination, cardiovascular and general fitness
Familiarity with their bodies and using them creatively
Listening skills and ability to take instructions
Ability to cooperate with others
Ability to express feelings and emotions
Confidence
Get Your Kids Started!
Most contemporary dance schools will take little ones from the age of three, but with contemporary dance, it's never too late. Children will learn to perform steps and moves appropriate to their age and ability. Most dance schools that cater for children run their classes to coincide with school terms.
How do you find a suitable teacher or academy?
Lessons are usually in the $15-$18 range, but can be less for school groups. Some councils charge as little as $10 a lesson, and some community groups may even run free classes. Costumes and outfits are usually not required, except where the child participates in a concert or takes part in a competition. These will differ by city and instructor.
Stars and Events not to be Missed!
Remember Deep Sea Dreaming at the Sydney 2000 Olympics? That was the work of Meryl Tankard, one of Australia's finest contemporary dancers. She is one of many who founded their own dance companies. Some of these have special events for kids. Some do tours. Some appear at festivals. If there is a chance for your daughter or son to attend one of these events, do your best to see that he or she does so.
Articles related to your search: