The importance of poetry in your child's life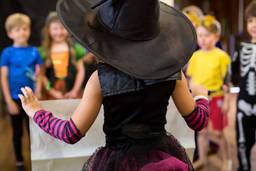 World Poetry Day was hosted globally on Tuesday, 21 March and it's a good opportunity to talk about the important role poetry plays in child development.

Reading poetry aloud helps children develop an awareness of the sounds of words through rhyme, rhythm and repetition. Other language and linguistic techniques such as imagery and metaphor bring stories to life in the mind of a child. These images and rhymes can help children learn new words, become stronger readers and extend their vocabulary.

Words and phrases are often used in slightly different ways in poetry, allowing children to engage with language in a way that's different to prosaic text.

These days, poetry struggles to find it's place in a primary school classroom. However, poetry is fundamental in learning vocal expression and reading aloud. Poetry plays a key role in speech and drama classes, where children learn to use expression and add meaning to the stories they are telling through poetry.
If you're looking for a poem to read today, our students love the poems in Roald Dahl's "Revolting Rhymes", Annette Kosseris' "Giggles and Woes and Anything Goes", and Shel Silverstein's "Every Thing On It".
For more information about how poetry can help your child, please contact the expert contributor.
Image caption: A student reads 'The Sorting Hat Poem' from 'Harry Potter and the Philospher's Stone' at a drama holiday workshop
Articles related to your search: