Articles related to your search: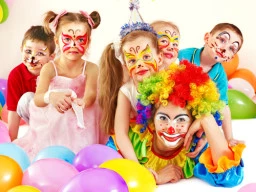 Planning the perfect childs' birthday party?
It's that time of the year again... ye, your child's birthday. It's just around the corner and you haven't planned the celebration yet.  Every year your child's birthday party seems to become an event that has bigger and better expectations. The same predicament flies through your head:
Read more
Golf classes for kids in Melbourne
Playing golf can help your kids learn self-discipline and good sportsmanship! Do you want your children to start enjoyable activities for kids? Teach them how to play golf- a fun sport that toddlers can learn and master with the help of talented instructors. Enrolling your children in golf classes in Melbourne, Australia can help them learn self-discipline and good sportsmanship!
Read more