Articles related to your search:
DIY Cube Bubbles
Bubbles are usually round, right? But they don't have to be! Spending quality time with my kids is the most important task of my week. But with all the other things I need to do, playing Barbie dolls or hide and go seeks seems a rip off of my time and let's just say it, it gets boring fast. Because my passion is all things sciencey, I naturally want to share my love of the exploration of life with them.
Read more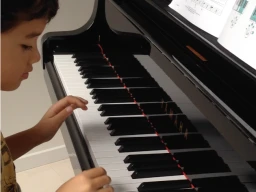 At what age should my child start learning a musical instrument
As a Kindermusik Educator, this has to be one of the most common question I get asked from parents, especially when their child reaches pre-school and Kindy age. While there are always exceptions, in general, my suggestion to parents is to wait until their child is at least 5 or 6 years old. There are many compelling reasons for this - I've outlined some below - milestones by which most 5 or 6-year olds have or are beginning to achieve.
Read more