Articles related to your search: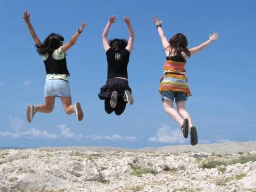 Community centres
Have you ever taken your kids along to your local community centre? If not, check it out today - community organisations often run events and programmes at these venues which are low cost and designed to support the well being and enjoyment of families and their kids. Your kids can participate in lots of good causes as well as making friends and having a great time!
Read more
Preschools for Kids
Give your child a head start on their education by enrolling them in preschool!<br><br>Designed to help prepare kids for school, they are also a chance for big toddlers to play and socialise and for parents to get a well-deserved break!
Read more