Articles related to your search: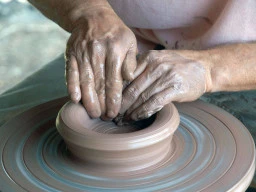 Ceramics for kids in Melbourne
Do your kids stare in wonder at the sculptures in art galleries? Do they love lego and building blocks? If so, they might like to express themselves creatively through the 3D medium of pottery and ceramics!
Read more
Beading - is it just fun or a learning opportunity?
While engaging in this fun activity children are also learning or further developing a number of important skills including design, hand eye co-ordination, patterning and more. This article explains each of the skills your child could learn through beading in more detail.
Read more