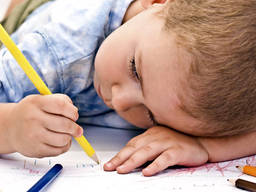 If your kids like reading picture books, they might also enjoy drawing!

It is natural for kids to want to learn how to draw. At an early age, parents teach their kids about different shapes and colours. Along with this, the kids would want to try and draw the shapes themselves, even put colours on them. Drawing is one of the activities for kids that entertains and educates at the same time. It is a form of visual art and can be a form of expression. Let your kids express their ideas not only verbally, but also artistically – through drawing. They might even become artists when they grow up!
A video of Drawing For Kids
When teaching children to draw animals, teach them basic shapes to use as the features for each animal, and make it a fun project by drawing animals like cartoons. Get children interested in art by teaching them to draw animals with instructions from a professional cartoonist.
information on Drawing For Kids
Is Drawing a good activity for your kids?
You might ask, is drawing for your kids?
If they are into arts and crafts, they will surely enjoy drawing. Kids are creative and imaginative and encouraging them to draw will enhance those skills. It is also a way to keep them occupied.

What are the benefits that you and your kids can get from drawing?
Communication/Expression
Kids activities like drawing can help them express and communicate their ideas and emotions if they can't find the right words to say it. It is important for kids to be able to express their thoughts. They tend to become intimidated by adults and become too shy to talk to them. Drawing can be a useful outlet for expression.
Creativity
Encourage your kids to put images to paper to enhance their imagination and creativity. Allow them to have fun with shapes and colours.
Education
Kids learn more easily if through pictures. They might not be familiar with some words yet so a visual representation of a certain word is helpful. Younger ones have short attention span. Letting them draw and showing them pictures will keep them attentive and interested.
Entertainment
You don't have to worry anymore about how your kids spend idle time. They can be more productive by giving them a drawing pad where they can draw their favourite cartoons. Spend time with them by having kids activities like drawing games.
Discipline
When you enrol your kids to art classes, they have to follow instructions to draw a picture properly. Lessons like these will develop discipline in them.
Get your kids to start Drawing!
At what age should kids start drawing?
Kids as young as 1 year old can already recognise colours and shapes. Ages 1 to 3 is the age range where you put your children to sleep by reading stories to them. You can buy illustrated story books and show them the pictures so they can develop recognition for shapes and colours. 1 year old kids can start drawing only scribbles as they are just starting to control their motor skills. At age 2, they start to draw patterns. At age 3 they can already draw figures based from the things they have observed around them. Parents should be extra careful when handing them a crayon or a pencil. It can be dangerous because they might put it in their mouth or they might poke themselves accidentally. You can start drawing simple things for them while they observe you.
Encouraging your kids to start drawing at a young age will help bring out their artistic side. You can start by giving them a drawing pad and drawing and colouring materials as birthday gift. Buy them tutorial books or enrol them in drawing tutorials that costs around $22 – all drawing materials provided. When they grow older they might develop a passion for drawing and would want to learn more complex drawing skills like drawing portraits and landscapes, or maybe cartooning or painting. There are many workshops and art schools in Australia that will cater to their interests. Painting and drawing classes starts from $250 and painting set costs about $90 to $120. The drawing starter pack costs about $15. Check out our ActiveActivities Directory for drawing schools and lessons.
Help your kids develop their art skills. Maybe one day their paintings will be featured in museums and galleries all around Australia – maybe even the whole world, together with the works of Tom Roberts, Grace Cossington Smith, and other famous Australian artists!