Articles related to your search: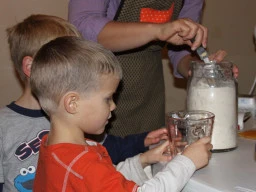 Cooking classes for kids in Melbourne
Give your children a better start in life. Enrol them to cooking classes in Melbourne! While children can be quite picky with what they eat, they can develop quite an appetite for good homemade food. One of the easiest ways to help children eat better along with developing skills valuable in life is getting started with cooking classes. Children can now learn first hand through kids activities that aim make mouth-watering dishes even at an early age. Start enrolling your children to cooking classes in Melbourne!
Read more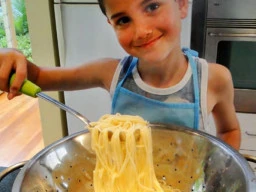 Teaching your kids about cooking liquids and baking
When it comes to cooking a lot of kids want to learn how to bake a cake. This may mean cooking with liquids and using sharp utensils and hot ovens or stoves. As a parent or carer, it's important to be present while your child is cooking for the first time and keep a close eye on everything they're doing. This article includes some tips for cooking with liquid and baking a cake.
Read more
How to teach your kids to cook
Teaching your kids to cook can be as easy as ready, set, go with these tips. Get ready by preparing your thoughts and ingredients before you get started. Get set by reading the recipe thoroughly so you know what to expect without surprises - and then you can go and get cooking! These tips will help your child be a mini chef in your kitchen in no time!
Read more