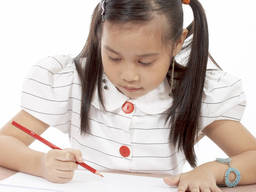 Unleash your kids' creative side with art classes!

Art classes are extracurricular art lessons for kids. A great chance for kids to explore their creative side and meet new friends!
A video of Art Classes for Kids
Colours speak a language more universal and archetypal than any spoken word. We communicate non-verbally when we speak and hear color. The color medium that is closest to pure colored light is transparent watercolor, therefore wet-on-wet watercolor is the medium of choice for painting with younger children.
Information on Art Classes for Kids
Are art classes for your kid(s)?
Do your children love painting and drawing?
They might enjoy going to art classes and learning new creative skills. Art classes can give your child the opportunity to try a number of creative kids activities including pottery, craft, drawing and painting which they might not get to try at home or school.
Some of the benefits include:
A chance to express creativity and enhance creative thinking
Improves fine motor skills which can help with tasks like writing
Develops an interest in art
Improves focus and concentration which can help academically
Can boost kids' self esteem and give them a feeling of accomplishment
Is your child the active type? If he or she has difficulty sitting still and concentrating, they might prefer more physical activities for kids including sports or dance. Art classes are great for quieter children who enjoy sitting and focusing for a reasonable period.
Arts and crafts can be done at home from any age. Even very young babies can enjoy finger painting but formal art classes generally start around age 3 and can continue as after school programmes or extracurricular courses throughout childhood.
If your child is about to go to their first art classes, make sure they are wearing old clothes that, you don't mind them getting dirty and preferably a painting smock. You may need to provide equipment or art supplies so it is always a good idea to check with your child's teacher.
Get your kids to start art classes next term!
Not sure how to start your kids in art classes? There are plenty of schools offering art classes throughout Australia so you should have lots of options wherever you are. Check out our ActiveActivities Directory to find your nearest art school. Prices vary from $15-$30 for a session and term time programmes often cost around $170 - $250 per term depending on what materials are included.
If your child's schedule is packed during term time, why not try a school holiday workshop? These intensive learning programmes can provide a range of artistic activities to keep your budding Picasso entertained during the holidays. Other options include online art classes and activities, which your child can do at home. Great as long as you don't mind a bit of mess!
Articles related to your search: