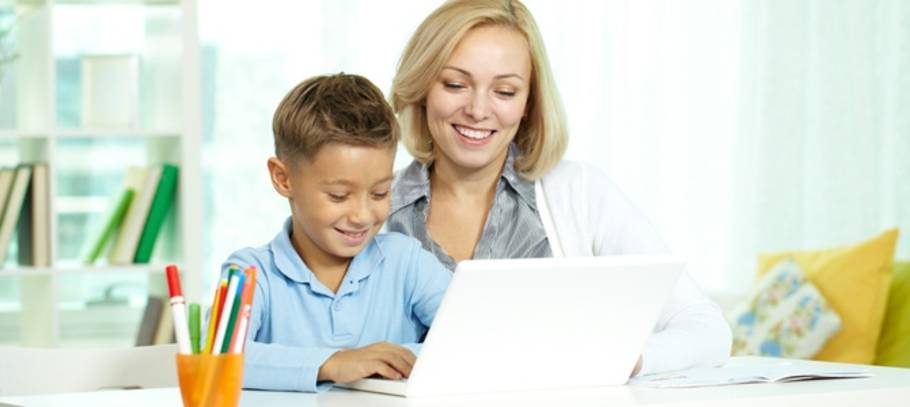 We live in the computer age: how are you going to make sure your kids are prepared?
My daughter has come a long way since that toy laptop. She's now a couple of years into primary school, and it's incredible how entwined computers are in early learning today. It's more than just typing up assignments in word processors these days!
What do kids actually need to know?
Kids need to know all the same things as adults – just simplified. So even if your little one is an expert at their favourite computer game, it's not going to be enough to get them through high school or university. A range of computer tools are used in everyday life that have nothing to do with games (although that doesn't mean they're not fun!)
Word processors and spread sheets are the obvious, practical examples. But then of course there's a whole world of internet that is both exciting and complex. These range from websites that are purely to be read, to very involved websites many of us use to manage our personal affairs, such as internet banking and paying bills.
How can I teach my child the skills they need?
The best way is to teach them a little bit of everything gradually.
A toddler with a toy laptop is fine, to get them used to the idea of a computer. But as they get older, sit them on your lap while you browse that favourite shopping site. Invite them to sit next to you and watch while you pay a bill on line. There are lots of kids' activities you can invent that will start the learning process in an engaging way, and double as valuable time spent together too!
There are also lots of great websites dedicated to the cause. A great example is ABC 4 Kids, which has short videos, pictures, articles, plus lots of fun activities to participate in. My kids have made e-cards on the site and sent them out to friends and family.
If you want something more formal, check the ActiveActivities directory for a listing of early learning education centres.
Virginia O'Neill
Virginia is a busy working mother to two energetic school-aged children. With the help of her supportive husband, Virginia successfully juggles the dual roles of career woman and loving mother. Virginia is particularly passionate about health and fitness, and is always looking for new ways to keep her children happy, healthy and active. Virginia lives in Sydney and is a veteran blogger of almost 5 years.