Articles related to your search: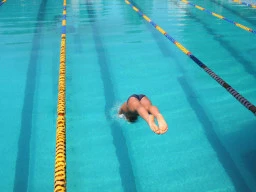 Aquatic Centres for Kids
For fun and fitness why not get your kids to your local aquatic centre this summer? Aquatic centres, sometimes known as leisure centres, are common throughout Australia and they provide an opportunity for parents and kids to enjoy a vast array of water based activities for kids from swimming lessons to pool parties. Aquatic centres usually feature a swimming pool as their main attraction and are often a venue for sporting activities such as swimming carnivals and water polo.
Read more
Golf classes for kids in Melbourne
Playing golf can help your kids learn self-discipline and good sportsmanship! Do you want your children to start enjoyable activities for kids? Teach them how to play golf- a fun sport that toddlers can learn and master with the help of talented instructors. Enrolling your children in golf classes in Melbourne, Australia can help them learn self-discipline and good sportsmanship!
Read more