multisports for kids in the perth region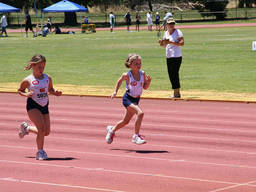 Sports play a big role in kids fitness. Sports are good forms of exercise for kids. They get to become active and fit while playing with their friends and learning new skills. Multisports programs and camps are ideal for introducing your kids to the world of sports. They will get to learn about the basics of many sports, and develop basic sporting skills as well as life skills. Staying in Western Australia and looking for good indoor activities for kids? One of the activities for kids in the Perth region that you should consider for your child is participating in athletics activities for children!
A video of multisports for kids in the perth region
Triathlon is a common multisport that you can let your kids try. It involves swimming, cycling, and running - three of the most recommended activities to maintain a healthy heart, mind, and body.
Information on Multisports for kids in Perth region
Why multisports in Perth region is a great activity for your kids?
Multisports camps have sports programs that combine different kinds of sports. Some can focus on ball sports; some teach childrens athletics including running, jumping, throwing, and walking, and some even have both. Some of the most popular sports for kids in WA that are taught in multisports camps in the Perth region are AFL, baseball, basketball, cricket, field hockey, netball, rugby, soccer, swimming, and tennis.
A kid who plays multisports achieves versatility and maximum potential because he gets to practise more than one sport. One sport can improve a certain set of skills, while a combination of sports can improve almost every skill your kids have learned. Multisports are suitable to kids who have yet to find out the sport that they will be interested in. Upon learning the basics, they can already decide which sport they would like to learn more and attend training classes for it. Enrolling your kids to multisports camps is also practical since they get to explore many kinds of sports at once.
In choosing which multisports club your kids should join, there are things that you should consider first. What kinds of activities are your kids interested in? If they enjoy physical activities like running and jumping, they can join multiports clubs that focus on teaching athletics. Triathlon programs for kids are available in Perth region. It is also important to make some research first on the multisports camps available in your area before deciding which would be perfect for your kids. The sports programs should incorporate playful kids activities and games with learning, in a fun and safe in environment, with round the clock supervision.
Get your kids to start multisports!
Starting 18 months, kids can already join multisports programs to develop their motor skills. Multisports clubs and camps are offered in most sports centres. Check our ActiveActivities Directory for a list of sports centres in Perth, as well as the schedule of the camps they offer.
Maintain a healthy lifestyle in your kids by keeping them active and fit even during the holidays. Engaging in multisports is an ideal way!
Articles related to your search: