Activity and Party Planners for Kids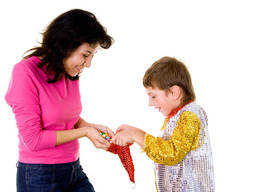 Kids' party planners can help you arrange your child's birthday party. Whether you want a particular theme or don't have time for the organisation, party planners may help you stage the perfect event!
A video of Activity and Party Planners for Kids
Better TV has tips to help parents avoid the top ten worst party-planning mistakes.
Information on Activity and Party Planners for Kids in Australia
Do You Need Kids' Activity and Party Planners?
Are you planning a party for your child? If the thought of all the planning and effort is a bit overwhelming, why not hire party planners to arrange the kids activities or the entire event for you? All you will have to do is tell them what you want and then sit back and enjoy.
Party planners can help with:
Researching venues - a planner can advise on the right place for your kids' party and check availability. Whether you want an indoor venue or outdoor parties are more your thing, your planner will look around for the ideal location to meet your needs.
Hiring the family entertainment - whether you are looking for clowns, magicians or other performing artists, chances are your planner will know the best professionals in the area. If you're considering jumping castles, climbing walls, play equipment or even water slides at your party, a party planner can make it happen.
Organising decorations - whatever your theme or style, a party planner can help you to source everything you need to impress your child and their guests.
Arranging food - no matter if you are looking for a few cupcakes or a huge feast, a party planner can take the hassle out of planning the menu and finding cakes.
Finding party games and activities - an experienced party planner will have plenty of ideas for activities and party games.
Activities for kids and themes - a party planner can come up with suggestions for costumes, food, decorations and party games.
Do you want your child to have a party to remember? Having a great birthday party can enhance your child's popularity and self esteem. Party planners are most suitable for larger birthdays or parties or those based around an unusual theme.
How Easy Is It to Hire Activity and Party Planners for Your Next Kids Party?
Looking for party planners but not sure where to start? Check online or ask for recommendations from friends and family. Established planners can be expensive but rates do vary. Most party planners charge either a flat fee or a percentage of the costs involved. Those on a budget could consider using the planner for the bigger tasks and doing the rest themselves.
Whatever the occasion, make sure your kid's party goes without a hitch with the help of a party planner!