5 kids birthday party ideas for small indoor spaces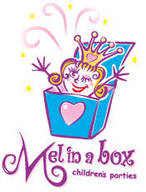 The cold winter months can prove to be a difficult time for kids birthday parties, especially if you live in a small unit or a house with limited indoor space. So what do you do if your child wants to invite the whole class to their party and you don't want to spend a fortune on hiring a room at a play centre? Here are 5 kids party ideas for boys and girls.

1. Limit the number of children to the age the birthday child is turning
Children are always so excited to turn a year older so if you base the theme of the event around the age they are turning this will make it easy for them to understand how many people they can invite. Say they are turning 8 you can put it to them like this, " its so exciting that you are turning 8 this year! How about we make this birthday really special and focus on the number 8? We can invite 8 of your special friends and plan the decorations and the activities around the number 8!" Limiting the number of children to 8 will prevent any ill feeling from the people who aren't invited because they have a real reason that is nothing to do with not being friends or not liking people. You can then plan the whole event around the number they are turning and make an 8 birthday cake for example and play 8 games, have 8 types of party food etc.
2. Have a sleep over party
A sleep over is another good way to limit the number of children invited to the party in exchange for a whole night of fun! Get the kids to bring sleeping bags or just make some beds on the floor out of doona's….kids don't really mind and let's face it they probably won't go to sleep too early! You can plan the evening around your child's favourite movie and create the theme around that or make it a pyjama party. Play some games like pass the parcel or twister, charades or have a dancing competition first to get them tired out and then set up the movie room with beanbags and popcorn and snacks. Make sure you plan some activities for them to do as well as the movie, like colouring in the characters in the movie or other craft type activities to keep them amused especially if they are in the 6-8 year age group and don't like to sit still for long! Make sure you give the parents a pick up time in the morning that is not too late as it is likely most of them won't have slept very well which means you probably won't have slept very well either and you could be in for some challenging times in the morning!
3. Set up your own beauty salon
Throwing a spa party is a fabulous idea for girls from age 6. You will need to set the room up with different pampering stations such as a nail polish station, a hair station, foot spa station ( if you have foot spa's) and a makeup station. You will need an adult or older sibling to attend to each station and you can split the party guests up to move around the room so that they receive the full pamper treatment. Once the girls are all done up with nails, hair and makeup you can set up a fashion parade and have the girls show off their glamorous new looks one at a time down the runway.
4. Create your own disco
You would be surprised how many children you can entertain in a small loungeroom with the right music and the right person running the disco games. Decorate the room with balloons, and disco lights and close the blinds to create the dark disco atmosphere. Make sure you select the songs that your child really loves and have a good loud sound system. If you can get your hands on a microphone it will save your voice from yelling over the top of the music. As the children arrive you can offer them coloured hair spray and create some funky hair looks for the disco. You can keep them dancing for lengthy durations with fun dancing games like musical statues, the limbo, dancing competitions and even karaoke if you do have microphones. Make sure you create a list of games you are going to play and direct them smoothly from one to the next. This way you will keep them contained in the room and not running all over the house. Make sure to give them drink and food breaks and just keep the good songs coming!
5. Get Crafty and throw a Mr Maker Party or Lego Party
Most children enjoy art and craft so if you have access to a long table or a dining room table you can buy a whole lot of craft materials or get out all of the lego and base the party games around craft or lego building activities. Mr Maker is a fabulous idea generating show for different easy to make at home art and craft. You could even get the children to watch him doing an activity or making something and then have the children try to make it themselves. You will need to provide a selection of craft materials and then create activities or challenges for the children. For example set the timer and give them 5 minutes to build a house out of lego or 2 minutes to glue pieces of paper into the shape of a robot. Your child will be the best creative resource to consult with on the planning of activities for this type of party as their interests will help you to decide what challenges to create. If your child is into lego then create the challenges around building a boat out of lego or a car or a house etc. As long as the challenges are simple enough for all of the guests to attempt and enough time is given to complete each challenge, everyone should enjoy themselves. It will work best if you direct the children from one activity to the next as a group rather than allowing them to just sit with the craft or lego and have free play as they are not likely to stay focussed and will probably wander off. If they are guided from one activity to the next you will be able to keep them contained in the dining room or around the table until you are ready for them to move. The guests can then take their works of art home with them along with their party bags.
For more information, please contact the expert contributor for this article.
Articles related to your search: