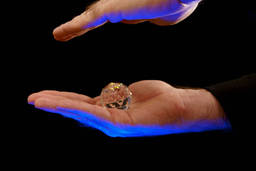 A magician is a great way to entertain children at birthdays, parties, fetes and other events.
Magicians perform magic tricks and games that enthral and dazzle the curious minds of kids.
Are you planning a spectacular show for your kids?
A video of Magicians for Kids
A great example of Magic and laugh, just perfect for a successull birthday party!
Information on Magicians for Kids in Australia
Will Your Kids Enjoy Magicians at Their Parties?
Do your kids love magic? When you are planning your next party, why not hire a professional magician? Party magicians are entertainers who can visit your party and perform a number of magic tricks for your child and their guests. Skilled at the art of illusion and misdirection, professional magicians entertain and excite with tricks that often involve disappearance and re-appearance. Party Games and other fun activities for kids can all be employed to delight and entertain your guests.
Benefits of hiring a professional magician include:
Less stress for you - having an entertainer means parents can relax and enjoy the show with their kids.
No need to organize party games - your magician will have a number of kids' activities and games to keep everyone busy and entertained.
Fun - your child and their friends will have a memorable party. Using a mix of magic and comedy, magicians can keep an entire room full of children laughing.
Boost for your child - the magician will make a big fuss of the birthday child and make them feel special on their big day.
If your kids are happy to sit and be entertained for a set period of time, they might enjoy a children's entertainer such as a magician. Kids with shorter attention spans might find sitting through an entire show more of a challenge - they may prefer a more physical activity such as a jumping castle. Kids younger than 3 or 4 could be frightened by a stranger so this might be something you need to take into consideration.
Should You Get Magicians for Your Kids' Next Party?
Not sure where to find party magicians? Check online or ask friends for recommendations - other parents will probably know of some excellent kids' party entertainers in the area. The cost of hiring magicians can vary but you can usually expect to pay between $100 and $200 per hour. Some magicians will stay for the duration of the party while others will leave after the show.
Is your house too small for a magic show? Some entertainers will travel to local play centres or other venues such as parks so it may be worth checking them out. Other magicians are affiliated with particular kids' party venues and can offer an entire package including food, decorations and music.
Have you exhausted your own bag of tricks for kids' party ideas? Perhaps it's time to outsource - hire a magician!
Articles related to your search: