School Holiday Activities For Kids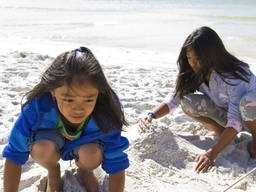 Keep your kids busy during school holidays!

 Even out of school, they can still experience new things, make new friends, and learn something new by engaging them in school holiday activities. Kids easily get bored. They don't want to run out of things to do. But they only tend to stay indoors and play video games, surf the Internet, or watch the telly. Get them to go outside and breathe some fresh air with these ideas for school holiday activities for kids!
A video of School Holiday Activities For Kids
There is still plenty of activities to do with your kids.
information on School Holiday Activities For Kids
Are School Holidays a good option for your kids?
What are some fun kids activities that can be done during the school holidays?
There are many school holiday camps and holiday programs in Australia that cater to your kids' interests. Attending school holiday camps is not only fun, but also educational. If your kids are into sports, they might be interested to attend a sports camp. There are also adventure camps where they could go on nature trips. If your kids are not the active type, there are also indoor holiday programs like art and music workshops and cooking clubs. And even when you're away, you are sure that they are safe and are taken care of by camp supervisors and instructors.
School holiday is also a perfect time to bond with your kids. Go on a stroll and picnic at national parks or take them fishing and teach them angling. Not only you get to have some quality family time, it also doesn't cost anything.
What are the advantages of encouraging your kids to participate in school holiday activities?
Educational
Taking a break from school does not mean taking a break from learning. Not only are they having fun in educational games, they also learn at the same time.
Social
Participating in different school Holidays Activities can teach your kids to be more sociable. In these activities there are times that they are required to work individually or with a group. This is also a way to make new friends.
Physical Activity
Having an active lifestyle is part of a growing kid's development. Joining outdoor activities and indoor workshops will help develop or improve their skills in their respective interests (sports, art, music, and others).
So during the next school holiday, have some quality family bonding time with your kids or send them to school holiday camps if they are old enough to be independent. Check out our ActiveActivities Directory for school Holidays Activities. Let them learn and have fun in so many different ways. Engage them in school holiday activities!
Articles related to your search: