Outdoor activities for kids in Victoria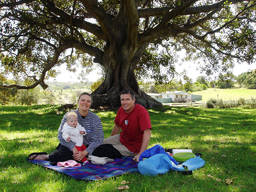 Outdoor activities for kids make the holidays fun and exciting for your children. Despite being the smallest mainland state in Australia, there are countless things to do in Victoria, including outdoor activities for kids. Toddlers, being natural explorers, will definitely have fun with all the family activities offered in the state. Outdoor activities for kids are also the best ways to travel around Victoria and explore the beautiful surroundings. Experience the great outdoors in Victoria!
Category: Outdoor & Adventure, sports, holidays
Approximate age to start outdoor activities for kids in Victoria: 3 years old
Approximate price: FREE
This activity comprises of: cycling, camping, picnic, bush walking, swimming, water sports, snow sports
Best period of the year: Victorian school holidays ? March to April, June to July, September to October, December to January
Most appropriate region: Melbourne, Phillip Island, St. Kilda
School holiday programs available: YES
A video of Outdoor activities for kids in Victoria
Camping is one of the most exciting and educational outdoor activities for the adventurous kids. YMCA in Victoria is a youth organisation that your kids can join so they could participate in worthwhile kids activities like camping.
Information on Outdoor activities for kids in Victoria
Why are outdoor activities for kids in Victoria great activities for your kids?
Outdoor activities are some of the exciting kids activities you can do with your toddlers during your family holidays. With excellent facilities and a favourable weather, Victoria has a wide range of activities that will keep the whole family amused. The outdoor activities for kids in Victoria are suitable to all ages and interests.
Cycling
Cycling is one of the most enjoyable family activities in Victoria because it is very healthy, environment-friendly, and most of all, it is free! Take advantage of the networks of bike trails in Victoria and discover the unique perspectives of the state.
Parks and gardens
Camping in Victoria is best done in the parks and gardens. Escape from the busy city and appreciate the nature. Bush walking on the trails, having a picnic on the grasses, and sleeping under the stars are probably the ultimate adventure activity among the outdoor activities for kids in Australia. Canoeing, bird watching, fishing, and playing treasure hunt with the kids also add to the adventure.
Wildlife parks and zoos
Kids are crazy about animals. Most zoos and wildlife parks in Australia allow visitors to cuddle and have their pictures taken with the friendly animals. The most popular zoos and sanctuaries in Victoria are the Melbourne Zoo, Werribee Open Range Zoo, and the Healesville Sanctuary, collectively known as Zoos Victoria.
Beaches
Victoria has over 2000 kilometres of coastline with hundreds of pristine beaches. There are plenty of things to do on, in, and by the Victoria waters from sailing and kayaking, to kite boarding, surfing, and swimming.
Natural attractions
Victoria has some of Australia's most spectacular natural attractions that are popular to both tourists and locals. The Twelve Apostles in Port Campbell National Park and the cute Fairy Penguins in Phillip Island and St. Kilda are some of the famous attractions.
Victorian Alpine Region
Sports is never excluded in the list of outdoor activities for kids. Are your children in for extreme sports? Then head on to the Victorian Alpine Region, part of the Australian Alps, and try out snow sports such as skiing and snowboarding.
Our ActiveActivities directory provides a comprehensive list of the outdoor activities for kids in Victoria. Check them out and see what your kids will like. Choose your own adventure!
Articles related to your search: