Family holidays in Victoria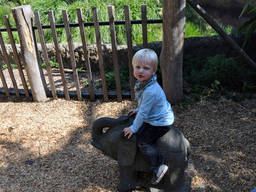 School holidays in Victoria provide opportunities for children and families in the state to spend some time together, catch up on each other, and enjoy the countless activities for kids as well as the awesome destinations offered by Victoria. Experience family holidays in Victoria!
A video of Family holidays in Victoria
A group of locals enjoying a tour in the Moonlit Sanctuary, watching various wildlife in their natural habitat
Information on Family holidays in Victoria
Why is Victoria a great place to go for your family holidays?
Despite being the smallest mainland state in Australia, you and your toddlers will find endless possibilities on how you will spend your family holidays in Victoria. Nature activities are exciting activities you can do with your kids during your family holidays. Why not go camping with kids? That way they can get to explore and discover nature and appreciate the beautiful surroundings at the same time. Holiday parks and caravan parks has campgrounds where you can park your RV. They also provide facilities like picnic and barbecue areas, gift shops, restrooms, and shower areas. Visit our ActiveActivities Directory for a comprehensive list of all the holiday and caravan parks in Victoria.
Of course, it?s not just camping that is offered in Victoria. The following are some of the hottest holiday destination spots in Victoria along with some of the attractions and activities you can find in them. Check out our ActiveActivities Directory for more details on the available kids activities and attractions in each of the areas and in all of Victoria.
Melbourne

St. Kilda pier tram ride
Melbourne Aquarium
Melbourne Zoo

Phillip Island

Phillip Island Nature Park
Surf beaches

Mornington Peninsula

Moonlit Sanctuary Wildlife Conservation Park

Gippsland
Great Ocean Road

Twelve Apostles
Loch Ard Gorge
Picturesque surroundings

Victorian Alps

Dinner Plain
Mount Donna Buang

Mornington Peninsula

Swimming and surf beaches
Ashcombe Maze
Arthurs Seat treetop gliding
Looking for other kids activities to do and other cool places to visit in Australia? Our ActiveActivities Directory has them all! Make sure to check them out.
Getting outside to enjoy the family holidays does not only make perfect bonding moments for the family. Outdoor activities also offer a lot of benefits to your kids.
Discover their interests
With so many kids activities in Victoria to choose from, the family holidays is a perfect time to get to know the things that your kids love. Did they enjoy visiting the national parks and zoos? Maybe they like to join an animal club! Were they excited when you told them about the adventure activities in Gippsland? If yes, then perhaps you could get them to join youth clubs that organise adventure camps. That way you could help them channel their energy and time into something the enjoy doing.
Good for the mind and body
Outdoor activities are perfect activities to keep your kids active, fit, and healthy. They serve as great workouts for cardiovascular and muscular fitness. They also help improve the immune system. Outdoor recreation also has psychological benefits ? they provide relaxation and fun that helps reduce stress.
Outdoor education
Experience is the best teacher. Get your kids to watch the world from their textbooks come alive by letting them actually explore and discover.
Victoria sure has a wide range of attractions and activities for all ages that will give your kids all the benefits they need. Family holidays will never get boring for sure. Go out and play; and enjoy your Victoria getaways!
Articles related to your search: