Resilience and Good Health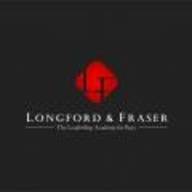 Resilience is an essential topic in parenting today. Put simply, resilience is the set of emotional and social skills that empower a child to positively handle, endure, and overcome any of life's changes. Find out how you can help your child become more resilient!
How to make your child more resilient
Two crucial resilience skills are: the skill of optimism and the skill of taking personal responsibility for your choices.
1) The skill of optimism:
You may have heard this very old story: Many decades ago two salesmen were sent by a British shoe manufacturer to Africa to investigate and report back on market potential. The first salesman reported back. "There is no potential here - nobody wears shoes. "The second salesman reported back. "There is massive potential here - nobody wears shoes."
This simple short story provides one of the best examples of how a simple situation may be viewed in two quite different ways - negatively or positively. Instead of seeing a situation's problems or disadvantages, we can choose to see its opportunities and benefits. Optimism is a skill that needs to be practiced from a toddler age.
2) The skill of taking responsibility for your choices:
Many of us have read the Stieg Larsson Millennium Trilogy (The Girl with the Dragon Tattoo, etc). Whether or not you have read the books, there is a message for us all in the lead character - Lisbeth Salander. Lisbeth has had a dysfunctional upbringing with neither parent a reliable role model. However, Lisbeth refuses to play the victim. She blames no one and takes full responsibility for her choices. She makes no excuses when her life does not go how she wants it to go. She picks herself up and gets on with it. In Australia, and in much of the world there are people who tend to blame others to explain their lack of progress and success in this world. I call such people's behaviour "playing the victim".
The winners and the heroes in this world pick themselves up, find the blessing in the bummer, the diamond in the dumpster and become everything they were meant to be.
Parenting is the toughest job on this earth, and the most important. In raising a resilient child you can leave an invaluable legacy - both for your child and for the world.
For more rigorous discussion on resilience, Melissa Anderson is presenting the free parenting seminar titled - "How do I Raise a Resilient Child?" in October 30, 2013.
For more information on Melissa's resilience and leadership programs for girls call or email: Shine Academy and for boys call or email Longford and Fraser.
Author: Melissa Anderson
Melissa is the Director of a resilience and leadership academy for boys and girls based in Brighton, Melbourne, Australia.
Boys: LONGFORD & FRASER Leadership Academy for Boys
Girls: SHINE Academy for Girls
Melissa is also a counsellor and a community pharmacist.
Articles related to your search: