Articles related to your search: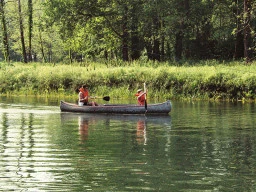 Camps for Kids
Are you wondering what to do with your kids in the school holidays? Kids' camps are a popular solution to the dilemma of how to entertain your children over the summer period. Camps are a place where children can go either for the day or overnight and enjoy a number of organised kids activities usually based around a particular theme or sport. There are an almost infinite number of different types of camps available throughout Australia that cater to kids of almost all ages and interests.
Read more
Seven reasons to learn Taekwondo
Taekwondo is more than just a sport, it's a discipline for success in life. The relationship between student and a master at Wylie Taekwondo is a sacred one, with benefits reach-ing far beyond the four walls of the dojo. Most students will report it can infiltrate every area of your life. Here we have listed 7 key life benefits of choosing practice taekwondo.
Read more