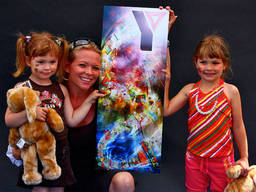 YMCA brings the family closer!
YMCA (Young Men's Christian Association) is one of the community-based, non-profit Perth youth services that provide opportunities for everyone in the community to achieve physical, mental, and spiritual growth. The organisation offers a safe, affordable, age-appropriate environment for kids and families. YMCA helps kids to become the best they can be in a safe, supportive, and stimulating environment. If you are in Western Australia, and are seeking childcare associations for your kids and the whole family, then YMCA in Perth, WA might be the best for them!
A video of YMCA for Kids in Perth
Perth YMCA delivers community-based programs and services that focus on childcare, youth engagement, and family support. Here's everything you need to know about the Y.
Information on YMCA for kids in Perth
Why YMCA for kids in Perth are great activities for your kids?
The programs and services provided by YMCA help build strong and engaged communities. The programs and services delivered in Perth and Western Australia include:
Accommodation
Recreation
Health and fitness
Training
Youth Services
Child and Family Care
Some community activities for kids in Perth are organised by charity organisations such as YMCA. They offer counselling for the youth, the community, and families. They also arrange community building events with fun activities for kids and families like family days, charity drives, and seminars. The main goal of Perth YMCA is to help people to achieve their optimal well-being by encouraging young people to engage in community life. As their tagline says, "We build strong people, strong families, strong communities."
If your kids need somewhere to go where they can meet new friends and participate in worthwhile kids activities, they can always find YMCA gatherings held at the YMCA gym in Perth, in community centres, local churches and schools, or even on the streets! You can approach YMCA staff and volunteers work almost everywhere, inspiring kids and sharing what YMCA has taught them.
YMCA focuses on the youth, such that their youth support programs include kids activities that will be very appealing to them, like music, skate, and art programs. Their "Big Brothers, Big Sisters" mentoring program promotes a long-term, supportive friendship between an adult volunteer and a younger person, 7 to 17 years old. The younger one can learn a lot of valuable skills and experiences from the responsible adult.
Aside from programs and services, they also provide accommodation and recreation to the community. The YMCA Jewell House in Perth is a safe and affordable place where you can stay from a few nights to a few months. YMCA Jewell House has 11 floors with over 200 single, double, and family size rooms. This is perfect for travelling families, students, and Perth visitors.
YMCA is considered as Australia's largest community recreation provider, as well as health and fitness services. Among others, their mission is to provide quality leisure programs that enhance people's lives in three aspects: body, mind, and spirit.
For more details about the YMCA headquarters in Perth, you can visit our ActiveActivities Directory .
At an early age, parents should expose their kids to community organisations and charities where volunteers can help achieve their full potential. What's better is that they can become volunteers, too, to help their fellow kids and elders as well. Joining the YMCA will be a very rewarding experience!