Articles related to your search: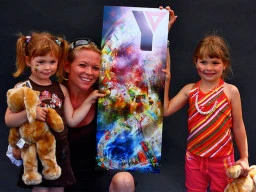 YMCA for Kids in Perth
Enable your kids to reach their full potential. Introduce YMCA to them!<br><br>YMCA (Young Men's Christian Association) is one of the community-based, non-profit Perth youth services that provide opportunities for everyone in the community to achieve physical, mental, and spiritual growth.
Read more
Seven reasons to learn Taekwondo
Taekwondo is more than just a sport, it's a discipline for success in life. The relationship between student and a master at Wylie Taekwondo is a sacred one, with benefits reach-ing far beyond the four walls of the dojo. Most students will report it can infiltrate every area of your life. Here we have listed 7 key life benefits of choosing practice taekwondo.
Read more