Articles related to your search: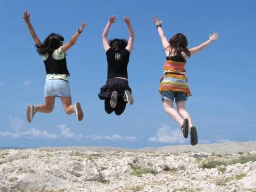 Community centres
Have you ever taken your kids along to your local community centre? If not, check it out today - community organisations often run events and programmes at these venues which are low cost and designed to support the well being and enjoyment of families and their kids. Your kids can participate in lots of good causes as well as making friends and having a great time!
Read more
Seven reasons to learn Taekwondo
Taekwondo is more than just a sport, it's a discipline for success in life. The relationship between student and a master at Wylie Taekwondo is a sacred one, with benefits reach-ing far beyond the four walls of the dojo. Most students will report it can infiltrate every area of your life. Here we have listed 7 key life benefits of choosing practice taekwondo.
Read more